Jim Carrey is a world-famous actor hugely popular for his highly energetic slapstick performances. He has the perfect timing for surreal humor.
Advertisement
Besides the comic movies that he is mostly known for, Jim is a critically acclaimed actor. The movie Eternal Sunshine of the Spotless Mind is probably the most overwhelming reminder of his acting prowess.
Here we have collated 15 facts about the comedy genius.
1. Jim Carrey could have been the legendary pirate
The role of Captain Jack Sparrow was initially offered to Jim Carrey but he turned it down for Bruce Almighty. Pirates of the Caribbean: The Curse of the Black Pearl (2003) was narrated to Jim Carrey but the production schedule for the first Pirates film would have conflicted with Bruce Almighty's, which has been one of Carrey's biggest successes. Carrey is also reported to be not a big fan of franchise movies. So, it was a win-win deal for both Depp and Carrey. Source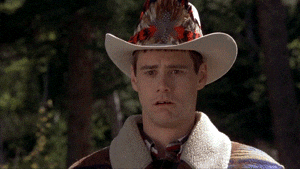 2. Jim Carrey could have been the Doctor Who
Jim Carrey was offered to be the eighth doctor of Doctor Who, but he declined the role. He felt he would cause outrage amongst Doctor Who fans if the role wasn't played by a fan. Hard to believe but he had never heard of Doctor Who until being offered the role of the Eighth Doctor in Doctor Who (1996). Source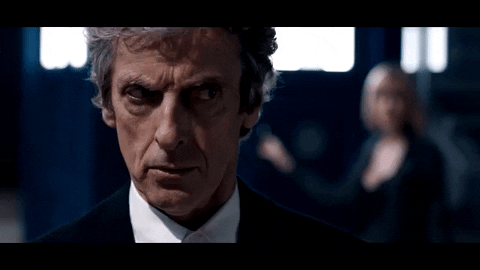 Advertisement
3. Carrey once got financially challenged big time
He was quoted saying that at one point he and his family all worked as janitors at a factory to make a living. Jim was working 8-hour shifts after school let out (not surprisingly, his grades and morale both suffered). When they finally deserted the factory, the family lived out of a Volkswagen camper van until they could return to Toronto. Source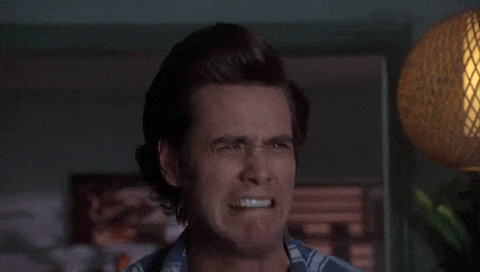 4. Most of Jim's characters are ordinary men who hit a supernatural jackpot
Many of his characters are ordinary men whose lives are changed by supernatural or otherwise unseen forces. As in The Mask (1994) (" (Ipkiss happens to find the mask), The Majestic (2001) (Appleton is unlucky and suffers amnesia), Liar Liar (1997) (His son's birthday wish comes true), Bruce Almighty (2003) (Divine intervention), The Truman Show (1998) (He finds his life is a TV show), and so on. Source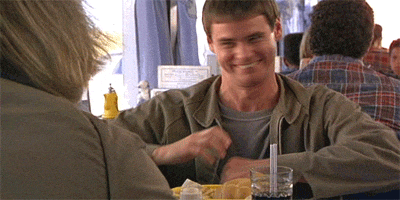 5. Jim's bike was once favorite of police officers for fining on traffic violation
Jim once bought a Harley Davidson motorcycle and got a vanity license plate for it which read "NO TAG" as a joke. This resulted in Jim receiving numerous traffic tickets in the mail that were meant for other people. As it turns out, when filling out a ticket, police officers write "no tag" in the license plate number slot on the ticket when the offending vehicle has no license plate. In some cases, this was interpreted as the actual license plate number, as it was in Jim's case, which caused the tickets to be routed to him. Source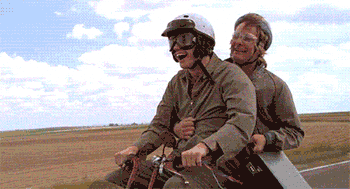 6. Jim was a comedy prodigy
Carrey was an incurable extrovert from day one. As a child, he performed constantly, for anyone who would watch, and even mailed his résumé to The Carol Burnett Show (1967) at age 10. In junior high, he was granted a few precious minutes at the end of each school day to do stand-up routines for his classmates (provided, of course, that he kept a lid on it the rest of the day). Source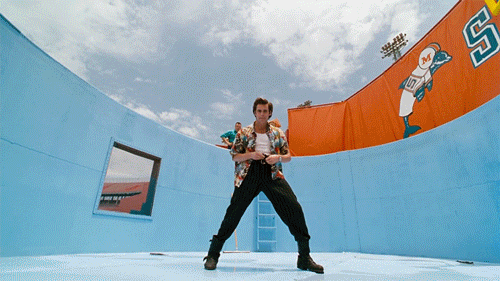 7. Jim's favorite role is that of an introvert
Unlike his 'incurable extrovert' popular image, the role of Joel, a painfully shy, lovelorn character in Eternal Sunshine of the Spotless Mind (2004), is closer to what he's like when he's not "on," and that making the film led him to reflect on his past relationships and why they didn't work out. Source